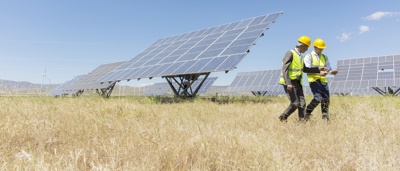 Digital Transformation Specialist Kevin Smith discusses how Made Smarter can help your business decarbonise.
Decarbonisation is about taking steps to drastically reduce your company's greenhouse gas emissions, including CO2, to alleviate global warming and climate change.
The goal is to achieve net zero – in other words, get as close as possible to zero emissions and balance any remaining emissions by reabsorbing them from the atmosphere.
For manufacturers this can be achieved by reducing energy use, switching to renewable and sustainable power sources, and striving to eliminate emissions from every aspect of the business, including your factory and vehicles, the materials used and your suppliers, and the product is disposed of at the end of its life.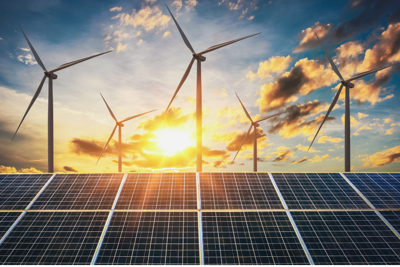 Why net zero is necessary
Your business should recognise the pressing issue of climate change and the role that your operation plays in it. In addition to avoiding the worst effects of global warming, a robust decarbonisation strategy also serves your commercial interests. In fact, 80% of UK residents have expressed that they are concerned about climate change – many of these people may be your customers.[1] What's more, around a third of consumers are actively looking for businesses that possess strong sustainable and ethical accreditations[2], and are willing to pay more for products that are eco-friendly. While the vast majority of consumers are unaware of how to practically reduce everyday carbon emissions, those who do know about it, find it too confusing and expensive - therefore the onus is on businesses to take action.[3]
Decarbonising your business is also cost-effective. By switching to more energy-efficient materials and equipment, you'll save significant funds to channel elsewhere in your business. It's been found that this strategy could result in cutting energy bills by as much as 25%[4]. Rising energy prices, too, are an increasing issue for many businesses – and an unstable supply means natural gas costs are predicted to go up even further throughout the next decade.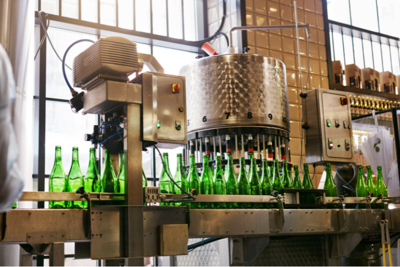 The benefits of decarbonisation
Manufacturing businesses acting against global warming have reported a reduction in energy costs and improved employee engagement.
Plus, green credentials might elevate your profile both locally and nationally.
From a numbers perspective:
34% of businesses stated that they slashed costs with improved productivity[5]
16% increased sales with access to new markets where customers expect a level of care for the environment[6]
14% said that reducing emissions has enabled them to secure finance for new projects[7]
15% have successfully attracted new talent by making their sustainability values known[8]
Moreover, 96% of manufacturers prioritise sustainability in their business model[9] – with decarbonisation measures already in place or plans to pursue a more eco-friendly approach to their supply chain.[10] Nonetheless, more than a third of business owners say they need help to calculate the carbon footprint of their businesses and, in turn, form a solid decarbonisation plan.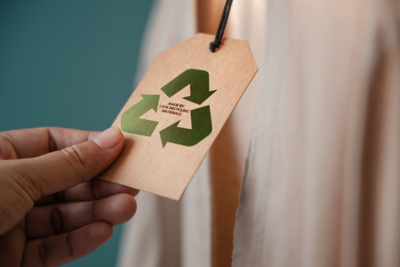 How to get started                                                                                                                            
Decarbonisation is about much more than just saying you'll cut emissions – you need to demonstrate it too.
Pledge to Net Zero is a global initiative encouraging business leaders to take strong action against climate change. Signatories of the pledge commit to delivering greenhouse gas reductions in line with the science-based target of a 1.5°C climate change scenario.

The initiative works with Race to Zero, a campaign led by the United Nations Framework Convention on Climate Change that rallies leadership from businesses, investors, and local governments to encourage more ambitious net-zero targets. Organisations who wish to join the UN Race to Zero programme via Pledge to Net Zero must establish targets that encompass a standardised framework devised by the Greenhouse Gas Protocol (GHGP).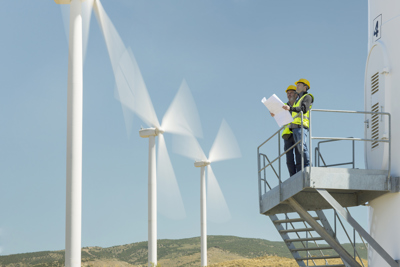 Greenhouse Gas Protocol framework
Scope 1 – all emissions released directly from your company – for instance, from your factory or fleet.
 
Scope 2 – indirect emissions produced by your company when the energy you purchase and use is produced – for instance, your electricity.
Scope 3 – includes all other emissions generated throughout your value chain – like raw materials, logistics, business travel by the team, and employee commuting.
You should also provide evidence that your lobbying and advocacy activities are, and will continue to be, in line with net-zero targets. You will need to proactively support the UK's climate policies at both the subnational and national level consistent with the Race to Zero criteria. And, within 12 months of joining Pledge to Net Zero, you must provide a plan detailing exactly how your company will achieve 2030 emissions targets.
Learn more about Pledge to Net Zero and make your own pledge.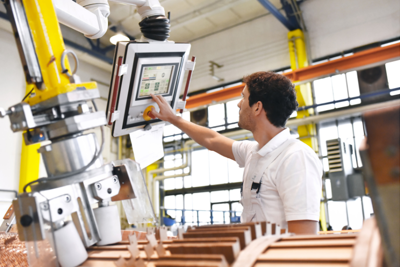 Commit to the cause                                                                                                                         
Publicly communicating your decarbonisation efforts will convey your climate-conscious goals to consumers – and, hopefully, encourage other businesses to follow suit.
SME Climate Hub is a non-profit organisation empowering small to medium-sized businesses to tackle global emissions. They equip organisations with a database of tools and resources to help develop a sound climate action strategy.
Recognised by the Race to Zero campaign, SME Climate Hub asks SMEs to commit to halving emissions by 2030 as well as disclose their annual emissions and aim for net zero by 2050.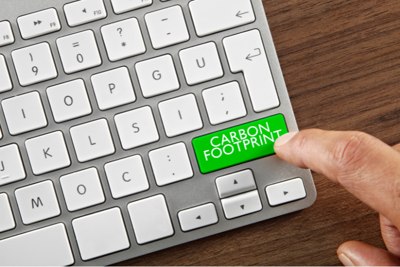 Calculate your carbon footprint
Whether you have five employees or 250, the first fundamental step to any net zero strategy is understanding your footprint. This means measuring your Scope 1, 2 and 3 emissions to identify where you're producing the most emissions. This way you can set the benchmark for all future actions and begin to implement an effective decarbonisation plan.
One of SME Climate Hub's tools is the handy Business Carbon Calculator which helps to look at your emissions output through the lens of the GHGP framework.
While it can be challenging, even in simple supply chains, thankfully, there are a variety of software solutions to help you address each aspect, as well as expert consultants who can support this key activity.
And this is just one of the many ways technology can accelerate your net-zero journey.
To learn more read Will Kinghorn's blog about how technology will make things smarter and greener.