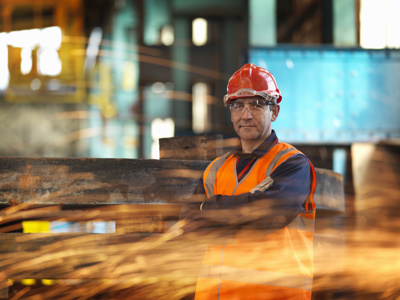 The Made Smarter profile continues to rise in the UK and internationally. This is only possible through the time and resources committed by both industry and government to promote and progress the Made Smarter aims and ambitions. 
We want to further shape and develop Made Smarter as a movement that UK industry, business bodies, institutions and local partners, can rally behind and reflects the breadth and diversity of the sector across the whole of the UK.

Made Smarter is the result of an Industry-led review commissioned by the UK government, as part of the Industrial Strategy. It set out the significant opportunities of Industrial Digital Technology (IDT). The study provided 4 key recommendations supporting the 3 strategic pillars of leadership, innovation, adoption (underpinned by skills), and these influence the governance and delivery structures of the movement.
Our governance and organisational structures are designed to steer and drive the Made Smarter movement forward so that it can be robust and responsive and resilient to the existing and future needs of the UK's manufacturing industries.
Our structure has been designed to:
Be enduring over time
Provide clear responsibilities for delivery of each of the Made Smarter review recommendations
Ensure a high level of cross working and integration
Create scale, national reach, and local ownership in order to gain support from as many national and local bodies (working in the space of industrial digital technology & manufacturing) as possible.
Organisations proud to support Made Smarter