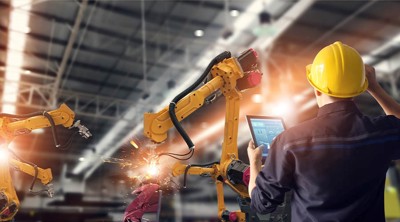 The InterAct Network is a £4.4 million, Made Smarter Innovation funded, Economic and Social Research Council-led network that aims to bring together economic and social scientists, UK manufacturers, and digital technology providers to address the human issues resulting from the diffusion of new technologies in industry.
The InterAct Impact Acceleration Programme is the latest funding opportunity from the Network which offers grants of up to £18,000 (at 100% of costs) to help researchers develop the impact of their research outputs and make them more accessible to end users in industry.
They are seeking researchers from the ESS community or other disciplines that can capture human insights into the adoption of digital technologies and accelerate the digitisation of manufacturing, Successful applicants take results from their own research and use insights (from peer reviewed research) to turn them into outputs that are more accessible to policy makers, manufacturers, and IDT providers.
For full details about this funding opportunity and to download an application pack, please visit the Impact Acceleration Programme page of the InterAct website.
The application window will close on Monday 4 July, 2022, 12:00 (midday).