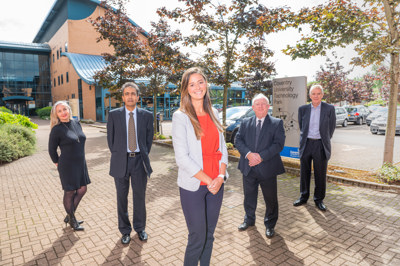 Digital technology specialists have been appointed across the West Midlands to boost productivity and growth as part of the £1.9 million Made Smarter programme.
The five experienced digital experts will be sharing their knowledge to improve the digital skills of employees to make a difference to the day-to-day operations of small and medium sized manufacturing and engineering businesses through a variety of ways including reducing costs, improving manufacturing times or helping to win more overseas contracts.
The region is divided into six Growth Hub areas. The Marches will be covered by Digital Technology Specialist Barry Jones, Worcestershire by Martyn Mangan, Stoke-on-Trent and Staffordshire by Tim Kirby, the Black Country by Jit Gatcha, Coventry and Warwickshire by Paul Sullivan and Greater Birmingham will be covered by Paul, Martyn and Jit.
The Coventry and Warwickshire Local Enterprise Partnership (CWLEP) Growth Hub is leading the one-year Made Smarter scheme with the region's other Growth Hubs in Greater Birmingham and Solihull, the Black Country, Worcestershire, The Marches, and Stoke-on-Trent and Staffordshire on behalf of the West Midlands Combined Authority and the Department for Business, Energy and Industrial Strategy.
The West Midlands Growth Hubs are working closely with the West Midlands Combined Authority and their strategic partners WMG, at the University of Warwick, and the Manufacturing Technology Centre (MTC) in Coventry.
To register and find out more information, start your journey today.
Register now
There are tens of thousands of people employed by small and medium sized manufacturers in the West Midlands, and this digital support should help them and their employers adapt to new and smarter ways of working, securing jobs and businesses for the future.

 

After the devasting impact of the pandemic on our economy, it's exactly this kind of support that will help our region's businesses and the people they employ, recover and seize the new opportunities that digital technology provides.

Andy Street, Mayor of the West Midlands