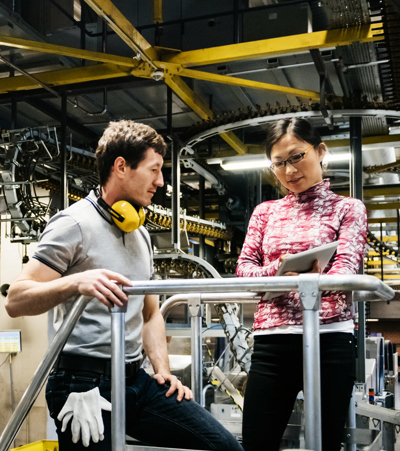 The West of England Combined Authority is helping manufacturing SMEs in the Bristol, Bath and South Gloucestershire region to maximise their digital potential.
Through the brand new programme, Made Smarter West of England, eligible businesses can benefit from digital leadership acceleration sessions, student internships, and match-funded grants.
Delivered in partnership with the National Composites Centre, the programme enables SMEs to see the benefits industrial digital technologies can offer their business.
There are many ways in which Made Smarter can help manufacturers reduce costs, boost their efficiency and, in many cases, cut down their carbon footprint. These could include:
Decarbonising heat and power
Reducing material waste and the energy used to create and process it
Reducing transport emissions
Using digital technologies to track carbon emissions (including AI and IoT)
The West of England has set an ambitious goal for tackling climate change, committing to net zero carbon by 2030, and is supporting businesses on this journey. Providing SMEs access to innovative digital technology can help businesses reduce their carbon footprint and C02 emissions.
Register for Made Smarter West of England and get support and guidance to ensure your business is more sustainable and successful for future growth here.
(Image Credit:National Composites Centre)