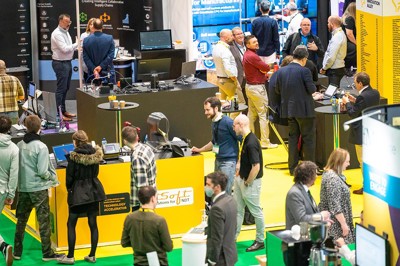 The exhibition will be part of Manufacturing + Engineering Week which brings together 4 key exhibitions all under one roof - Smart Factory Expo, Design and Engineering Expo, Maintec and Drives and Controls.
We are in the early stages of planning our SME showcase 'Innovation Alley' and want to hear from companies who are interested in being part of this fantastic opportunity.  ​​Funded by Innovate UK and through the support of Innovate UK KTN and the Catapults, companies exhibit on Innovation Alley each year to; 
Reach the right audiences and build relationships with potential customers and partners (over 5,000 manufacturers attend Smart Factory Expo every year)
Build partnerships that can make their digital technology solutions much more appealing to larger manufacturing customers
Market test new ideas and solutions with the people who would be using them
If your company has innovative technology in one of these exciting technology areas and you…
Are less than 5 years old OR have less than 10 staff
Are based in the UK
Have an innovative product/service targeted at manufacturers
Have not exhibited on Innovation Alley in the past
… then we would love to have you on the Alley. If you are interested in applying for a fully funded stand on the Alley sign up here.
Mat Wasley, Industrial Technologies lead for Innovate UK KTN and lead on Innovation Alley said, "We are really excited about the opportunity Manufacturing + Engineering Week offers.  Being located next to 3 other large exhibitions will open the doors to new and exciting opportunities across digital manufacturing and be the start of lots of interesting conversations.  Innovation Alley was so successful last year in Liverpool but I think this year's move to the NEC will provide a whole lot more!"