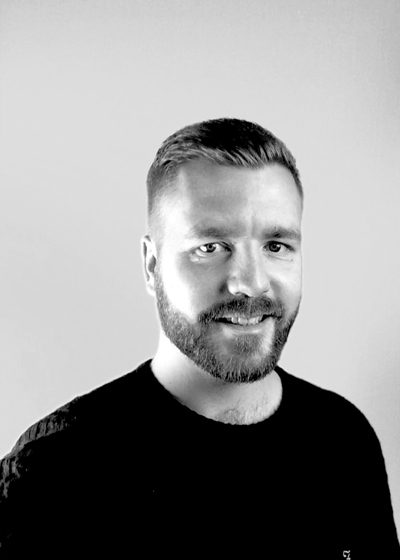 A spin-out of the AMRC, FourJaw Manufacturing Analytics is on a mission to deliver accessible technology that empowers manufacturers to achieve their productivity potential. Their cloud-based machine monitoring platform gives manufacturers real-time visibility of their shop floor, so they can make informed decisions that will reduce downtime, boost productivity and drive improvements to OEE (overall equipment effectiveness).
FourJaw exhibited on Made Smarter Innovation Alley in 2021 which was a great opportunity for the young business. At the time of attending, FourJaw were at the start of raising their second investment round so were determined to find new manufacturing customers to demonstrate significant market traction.  They were extremely focused on why they were attending - ie to help managers realise the benefits of their smart factory technology.   
Not only did they secure some excellent new customers through conversations taking place on their stand, they also joined the investor pitching workshops delivered by Innovate UK KTN and using the insights derived from this workshop, refined their investor pitch. FourJaw went on to secure £1.3m in funding in April 2022 using their revised pitch deck.  Chris Iveson, Founder and CEO of FourJaw said, "Innovation Alley was a game changer for us.  We knew the show attracted an audience who were looking for smart factory technology so we were ready with our solutions and our pitch.  Striking up relationships with new customers was a great opportunity for us and we are delighted to be working with them to maximise their manufacturing productivity."  


Top Tips to maximise your attendance on Innovation Alley
The show attracts manufacturers seeking smart factory technology solutions so ideal for anyone with innovative technologies focused on this area.
Innovation Alley runs right through the centre of Smart Factory Expo so visitors can't really avoid it.  
Ensure you are open for discussions and potential collaborations with other exhibitors and partners on the Alley
If you have something exciting to show, a live demo works best.  Test it with others before you take it to the show to ensure it is engaging and 'tells your story'.  Have a clear message around what you do and what benefits you offer!
Two staff members are ideal for attending the show. One can go and visit other stands/network/attend the conference presentations whilst the other is on the stand. 
Research the other companies exhibiting at the Show.  Proactively reach out in advance of the event and pre-book a meeting to meet them.
Use Innovate UK and Innovate UK KTN to open doors as each organisation has a wealth of connections and partners
Ensure you are linked into the Made Smarter wider programme as there is a fantastic range of support and additional connections 
If you have an innovative technology and would like to be part of Made Smarter Innovation Alley 2022, contact Mat Wasley to find out more. 

Alternatively, check out the criteria and apply for a fully funded place here.