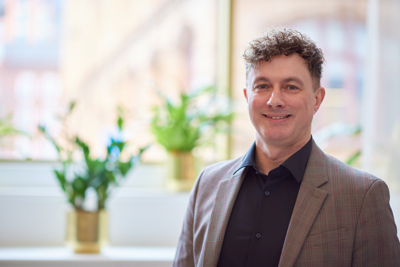 Manufacturing is changing at a rapid pace. Automation, digitalisation and decarbonisation are disrupting and reshaping how we design and make things.
To remain competitive, manufacturers need to adapt to new technologies, processes, standards and skills, swiftly and sustainably. But for a business to achieve a successful digital transformation, it needs two essential things: a digital strategy and digital leadership to drive effective change.
However, the industry faces a multitude of challenges. 2.5M people currently work in manufacturing, but vacancies are high, the labour pool is shrinking, and manufacturers are struggling to find recruits with the right skills for now - a critical situation worsened by the impact of the pandemic and supply chain challenges. Add to that the rapidly changing nature of jobs because of digitalisation and decarbonisation.
The danger we must wake up to is that the acceleration is leaving the workforce behind and creating a melting pot of problems for manufacturers. This goes especially for SMEs, who face a familiar struggle of lack of time or resources to focus on developing the leadership and skills to manage change for themselves and their team.
It is for that reason that Made Smarter's North West adoption programme has taken a people-first approach to helping SME manufacturers develop the leadership skills needed to manage the digital transformation of their businesses, realising the promises of technology and the potential of their workforce.
Over the last years we have been busy training the next generation of agile, resilient leaders capable of dealing with change and creating a network of digital champions to guide others. We have empowered 85 manufacturers to create robust digital strategies to adopt the right technology at the right time, and embed new digital skills across their workforce.
We are committed to supporting as many SME manufacturers as we can, highlighting how they can implement strong, flexible leadership to realise the bounty of benefits such as improved decision-making, increased productivity, better employee engagement, and a competitive advantage. Ultimately, making changes to leadership and skills within the industry, especially with SMEs, will have a global impact economically, socially and environmentally.
Get in touch to begin your journey today.