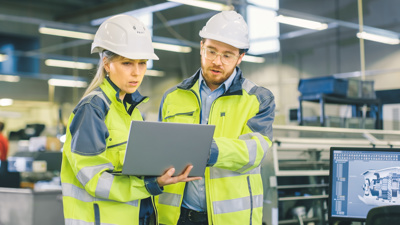 Made Smarter was a movement born out of the 2017 Made Smarter Review - a UK government-commissioned exploration of how the widespread integration of digital technology could foster a step change in UK manufacturing.
It highlighted a lack of effective leadership and skills as key barriers preventing the UK from achieving its potential, along with poor levels of adoption, particularly among SMEs, and under-leveraged innovation.
Since 2019, the North West adoption programme has blazed a trail in its approach to helping SME manufacturers approach those core challenges by ensuring digital transformation is tackled the right way.
We have taken a multi-levelled skills approach offering high impact and focussed support from the top floor to the shop floor, with flexibility to allow businesses to fit it around their workload and business demands; giving them practical skills to implement straight away, bringing immediate benefit.
Leading Digital Transformation programme
Since launching our first leadership programme four years ago, we have equipped 85 digital leaders with the vision and the skills to pursue smarter manufacturing.
We recently relaunched the programme to keep up with fast moving trends, refocusing the syllabus to deliver a fast-track three-month course aimed at transforming participants into digitally-informed, empowered leaders, armed with a bespoke digitalisation strategy.
The funded solution - co-designed and delivered by Manchester Metropolitan University (Manchester Met) - uses a blend of face-to-face workshops, online webinars, case studies and site visits to smart factories, including Print City, Manchester Met's 3D additive and digital manufacturing hub, where participants see technology in action.
In just 14-weeks the programme builds an understanding of digital technologies, taking away the fear of the unknown and preparing them for what is coming as new technologies emerge.
Crucially it focuses on strategy and how to identify critical priorities for taking your business forward, as well as highlighting where digital tools and skills provision can help. A cultural survey enables delegates to gain real perspectives from their team about their readiness for digital transformation.
Graduates of the programme leave with a valuable toolkit and a first draft of a digital strategy and a roadmap.
Meanwhile, an additional benefit is that the programme's peer-to-peer approach creates a trusted network of leaders. Many delegates from previous cohorts have remained in close contact.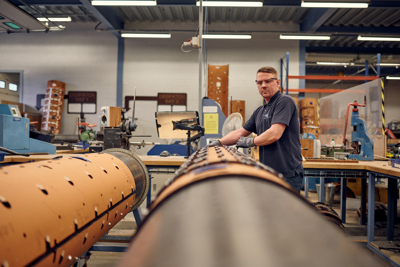 Arden Dies, a leader in tool and die-making, has developed three digital leaders with the support of Made Smarter.
The trio makes up the core of their digital transformation team and helps senior leaders develop a digital strategy and manage change and innovation effectively.
The company identified that embedding digital skill sets and mindsets across the business would accelerate its digital journey.
Sarah Poynter, Operations Manager, was one of the first cohort to complete the leadership programme in 2020 where she was able to identify several opportunities to make some significant changes that would bring benefit to the business. She was able to apply new tools and skills to real-life projects which have reduced wastage, increased agility, and quality, and improved delivery performance.
As an aspiring leader, George Hollywood, Product and Process Engineer, gained huge confidence from the programme and a network of supportive manufacturing leaders. He now has an invaluable toolbox and is helping lead digital change in the business.
Jordan Saunders, Purchasing Manager, is among the first to graduate from the new programme and has been given the skills to scope projects, highlight stakeholders, plan communications, and outline actions.
With three digital leaders in the business, Arden Dies is spreading its ideas about digitalisation throughout the businesses quickly and with a wide scope. By designing projects that deliver results and ensuring persistent communication throughout the organisation, change has become the accepted norm and the entire workforce is seeing the value and opportunities that it can bring.
Leading Change for Digital Champions programme
Impactful and lasting change needs to flow through an entire organisation, from top to bottom.
Alongside our Leading Digital Transformation programme, we recognised a need to support other people involved in implementing digital change and create a network of digital champions.
Our 'Leading Change for Digital Champions' programme is delivered using a bite-size, blended approach consisting of two face to face workshops, online coaching, a site visit to an SME manufacturer to see the impact of digital change first-hand, as well as a chance to see the latest digital technologies at an Amazon fulfilment centre.
The first 11 graduates of this programme come from across the spectrum of the manufacturing workforce, from aspiring managers to production operatives. The common denominator is that they are positive about technology, have a willingness to learn, and want and support the changes digital technologies will bring.
The cohort of Digital Champions got to share experiences and learn from each other whilst working together to follow the Digital Champions toolkit in the workshops.
Digital Champions Network
The Leading Change for Digital Champions programme also aims to create a peer-to-peer network of past and present digital champions to share learning and experience.
By bringing together digital champions at different stages, this network supports SMEs who are not quite ready to implement digital adoption with those that are already doing it. 
Mactapes is a textile manufacturer using traditional looms and modern machinery to weave curtains and roman blind tapes.
Business manager James Dyer was among the first cohort of the Leading Change for Digital Champions programme.
James, who moved into manufacturing from retail, benefited from hearing about the challenges facing a network of delegates, which ranged from production roles to senior managers. He also got to share his experiences of people, culture and change management from the retail industry.
James said the workshops taught him about the importance of creating consensus and removing roadblocks through improved communication, ensuring all perspectives within the business are heard.
New communication tools such as regular handover huddles between shifts and applying leadership styles to different people have already been adopted into the business successfully.
Mactapes is now applying its digital change know-how to an IIoT project focussed on capturing data to manage machine downtime, introduce preventative maintenance, and increase production capacity.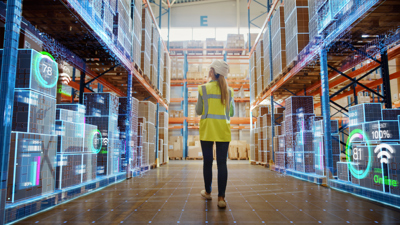 Your workforce and culture are so crucial for a successful and pain-free digital transformation, but identifying the role staff play, along with the right technologies, can be tough. This is where Made Smarter's digital transformation workshops can help.
Working with an adviser, the fully-funded bespoke process involves two short focussed sessions: a two-hour diagnostic of the business's product, services, processes and people; and a one-hour 'findings' presentation with recommendations.
Our advisers cut through the jargon to provide honest advice to help the business identify the most effective technologies to overcome their operational challenges.
The outcome of the workshop process is a digital transformation roadmap, a live document intended to help a business digitise and digitalise, one step at a time, in their own time.
It includes advice on challenges, how to choose digital champions, how to get their people ready, and how to explore technology options and evaluate suppliers. All the while a team of Made Smarter advisers are also on hand to guide them along the way.
The outcome of the workshop process is an easy-to-use guide for decision-makers with first steps, a technology roadmap, and information about how to get further support from the programme such as funding grants for digital tools. There will also be a printable wall graphic to share with the wider workforce to bring everyone along on the journey.
Organisation Development (OD)
The North West adoption programme's Organisation Development (OD) team offers tailored support to SME clients as part of their journey with the programme.
This starts by attending the digital transformation workshops to identify the appropriate OD support and then integrating with the digital roadmap in two key areas. Firstly, to help a manufacturer identify their digital champions and who will lead their digital transformation. The second is to help a business review its current structure and identify any workforce development needs to support its digital transformation journey.
This organisation review and skills mapping is key to identifying where people need development with a view to future-proofing the organisation. It can also identify and unlock the hidden talent that already exists in the business or focus on capturing technical skills and know-how in a veteran employee.
The OD team can then signpost a business to appropriate training programmes that are available including Made Smarter's Leading Change for Digital Champions programme and the Leading Digital Transformation programme, as well as any external opportunities in the region.
Having worked with thousands of manufacturers over the last four years we have designed a people-led approach to digital transformation which overcomes many of the challenges that manufacturers are experiencing now, and are on the horizon.
By helping leaders develop critical thinking and problem-solving skills they can make better strategic choices. By enabling leaders to discover the potential of digital technologies, they are more likely to embrace and implement smart manufacturing solutions which enhance productivity, and foster a culture of innovation within their organisation. By creating strong leaders with a clear vision, we are helping improve communications and create positive work environments with more skilled, satisfied, and dedicated employees working towards a shared goal. By developing a generation of resilient and flexible leaders, we are helping manufacturers adapt to rapidly changing markets,  increase customer satisfaction, and remain competitive.
Technology and digital strategy have proved a great benefit to manufacturers over the last few years as they have navigated a multitude of crises including the pandemic, the post-Brexit landscape, and the vital net zero transition. They will be even more important to navigate future challenges and opportunities. But it's clear that leadership and digital skills are needed to ensure businesses, especially SMEs, are properly equipped to deal with what lies ahead.
Ready to become a digital leader and create your workforce for the future to power your growth? Get in touch to begin your journey today.
Case Studies - Our impact as told by our clients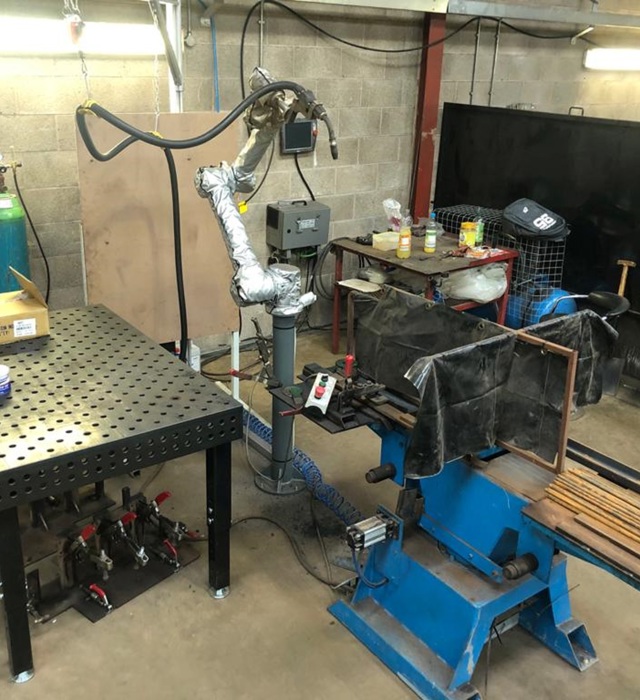 Storth Engineering
Engineering a Fertile Future
An agricultural machine manufacturer, supported by Made Smarter, has used robotics to navigate the coronavirus pandemic and kick start its digital transformation.
Case Study - Storth Engineering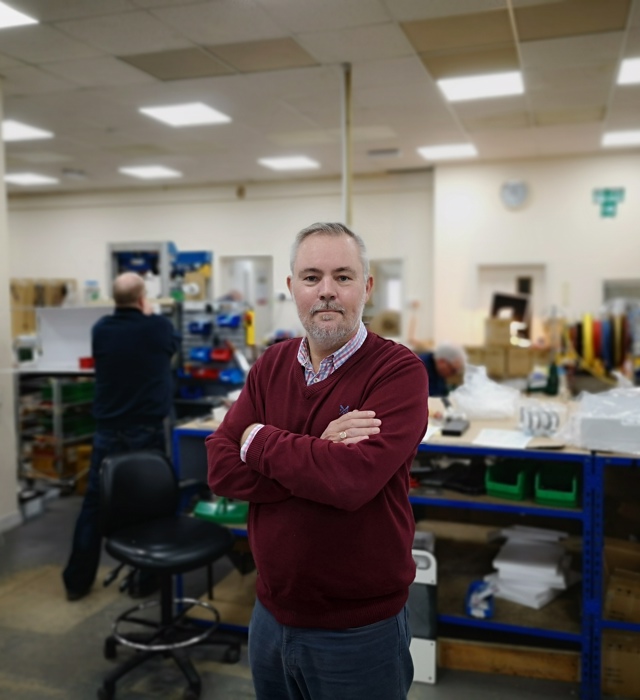 Case Study - Parity Medical
Keeping a finger on the digital pulse
A Wirral MedTech manufacturer is introducing a virtual showroom which will reduce travel time, costs, and carbon emissions by 11%.
Case Study - Parity Medical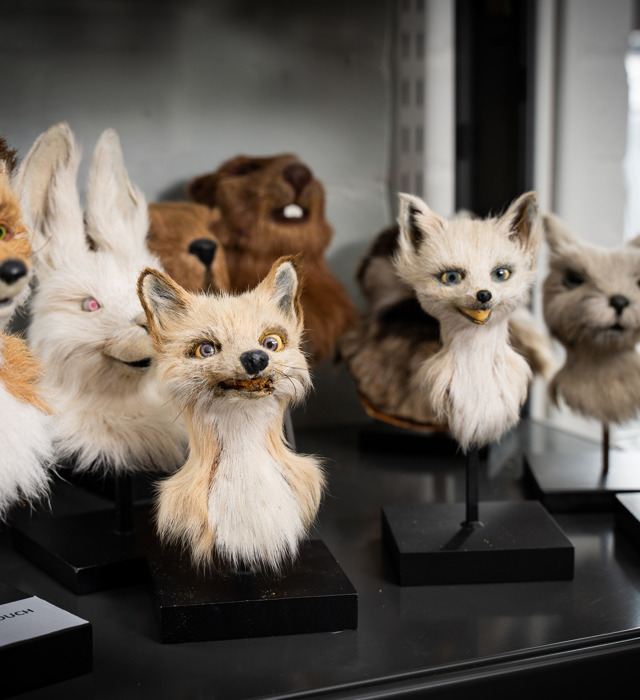 Case Study - Mackinnon and Saunders
A model for digital adoption
Over the last three decades Mackinnon and Saunders have brought to life some of children's most beloved TV characters including Bob the Builder, Postman Pat and the new Clangers.
Case Study - Mackinnon and Saunders