Manufacturing Grants and Funding Available
Grow your business with our free manufacturing support.
Backed by world-renowned businesses and the UK government, Made Smarter supports manufacturers on their journey to digitalisation through funding and free support. 


Through expert advice from Made Smarter, Visual Architects received digital technology funding that reduced their outsourced production by 70%.
Lefteris Angelidis

Managing Director, Visual Architects

"The rocket fuel we needed to create a digital roadmap, invest in new technology and embed employee skills."


Through technical expertise from Made Smarter, Bindatex received technology funding that reduced
manufacturing lead time by 25%.
Christopher Lever

Managing Director, Bindatex

"Made Smarter has been transformational for us, developing a digital strategy and investing in technology to give us better process control."


Through trusted tech advice from Made Smarter, Lynn Lloyd Soft furnishings were able to use time more efficiently and increase production.
Lynn Lloyd

Managing Director, Lynn Lloyd Soft Furnishings

"The new system has streamlined our making process, track orders and move them through the factory with ease."


Through workforce development training from Made Smarter, Arden Dies developed effective leadership strategies to manage digital change.
Sarah Poynter

Operations Manager, Arden Dies

"Our digital interns have helped us with guidance, support, and advice around new technologies, materials, and processes that we didn't know about."


Through workforce advice & training from Made Smarter, The Bury Black Pudding Company unleashed the capabilities of digital manufacturing.
Richard Morris

Managing Director, The Bury Black Pudding Company

"Introducing technology has given us clearer production visibility and freed up our people to do higher-value, more rewarding jobs."
Register to the Made Smarter programme to receive free manufacturing support.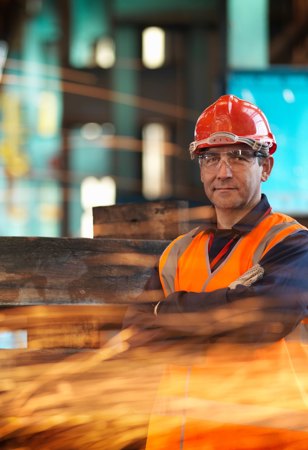 Matched funding and grants available for manufacturers
If you are a manufacturer, Made Smarter can help your business through the adoption of emerging tech with technology grants, skills & leadership training and transformation workshops.
Our programme has already secured £4.6m of matched funding for 241 projects, creating 1,177 new jobs, with 80% of organisations experiencing a boost in profits.
Our free business support ensures manufacturers don't need to take out any loans. Up to £20,000 worth of funding is available to manufacturers and makers - and Made Smarter can help you access this.
Join The Programme
Free Manufacturing Support
No Loans or Payback Required
Increase profits
Improve capacity
Reduce lead times