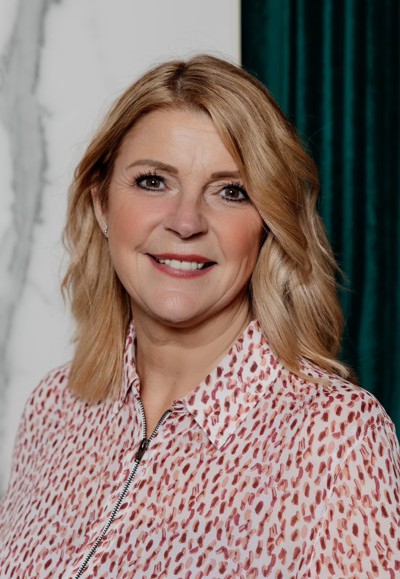 Technology is already changing the face of manufacturing. Automation and digitalisation are improving processes and driving efficiency and output.
The pandemic bolstered and increased the rate of adoption as manufacturers explored new ways of overcoming a new set of problems. And with new challenges at the doorstep such as the post-pandemic recovery, adapting to a post-Brexit landscape, and the race to decarbonise, businesses need to be innovative and adaptable to manage their digital transformation and to implement and benefit from the adoption of existing and emerging technologies.
Technology as magic
It is common for manufacturing businesses to think of technology as magic. It is often viewed as a black box that is understood in terms of its inputs and outputs, without any knowledge of its internal workings. It is packaged up with buzzwords like Industry 4.0 and sold as a desirable future state in which all known challenges can be easily solved.
But technology, regardless of its game-changing capability, is simply a tool. Technologies offer solutions and capitalise on opportunities, but it is the people, culture, and leadership that meet the challenges, lead change, and ensure success with long-lasting impacts.
The perma-crisis that manufacturing leaders have experienced over the last four years has underlined the need to adapt operations to become agile and resilient whilst preparing for future challenges.
It has created a stronger emphasis on the need for strong leaders and managers who can navigate complexity, innovate, and manage people in the workforce effectively.
A new type of leader
The digital leaders that manufacturing needs are able to manage change by understanding where the business needs to go, how it will get there, and what potential resistance it could experience.
They must be able to see the big picture and develop a digital roadmap that aligns with their organisation's business goals.
They need to be able to establish where they are on their journey, their baseline, and their readiness for change.
They will have to understand how technology can be deployed to overcome business challenges and capitalise on opportunities.
They must understand how the workforce interacts with that technology to achieve shared goals.
They need to identify where the skills gaps are in their organisation and what skills will be required in the future, and then develop a plan to bridge them.
They will have to be able to communicate, motivate, inspire and empower their team for digital transformation to be successful, inclusive and sustainable. If done properly, manufacturers can reorient change from the traditional top-down to the bottom-up, and perhaps the middle-out.
Awareness
Manufacturers acknowledge that change is necessary. A recent survey from Make UK found 8 in 10 manufacturers believe that effective leaders are critical to adopting new technologies or green practices and that leadership skills are among the most in-demand skills now and in the future.
The same research showed that almost two-thirds (64%) of companies expect the need for management and leadership skills to increase over the next decade.
It's obvious that greater investment in leadership skills is a priority as manufacturers consider their existing and future skills gaps, and what is needed for their workforce to meet the big challenges ahead.
Existing and Emerging Challenges and Opportunities
The digital skills gap
While the digital transformation of the workplace is enabling us to design, make and deliver things better, faster and more efficiently, this technological change is creating jobs that are increasingly dependent on digital skills, adding to the rapidly growing skills gap.
Research suggests that around 20% of the UK workforce - around 6.5 million people - will be significantly under-skilled for their jobs by 2030.
Without the right people with the right skills work quality and productivity could reduce, resulting in lost revenue and poor growth, increased staff turnover and low morale.
Manufacturers feel that pain acutely, with 80% struggling to find people with the right skills to fill their job openings.
The sector is also grappling with a labour shortage, created by a shrinking pool of workers following Brexit and the restricted movement of a valuable immigrant workforce, low unemployment levels, and the rise in those taking early retirement.
The combined result is that manufacturing job vacancies are at a 20-year high, which according to Make UK is costing the UK economy £7.7billion - or approximately £21 million a day - in lost productivity. Furthermore, the increased competition for talent is adding significant financial pressure to manufacturers who have to offer more pay and benefits not only to recruit but to retain their existing workforce.
On top of the skills gap and labour shortage, the situation is expected to become more challenging. 20% of existing engineers are set to retire by 2026, creating an experience gap.
Existing skills
As well as looking outwards into the labour market, manufacturers should be looking at what they have.
80% of the 2030 workforce already exists in the workplace, reskilling and upskilling staff is a vital way of overcoming skills gaps and shortages.
It also means harnessing the knowledge and legacy skills in the workforce. Bringing together modern knowledge and experience in this way has the power to create a competitive advantage.
A changing skills landscape
Technology and the emerging vision of a smart connected, automated factory depicts a manufacturing workforce that performs knowledge-based, rather than manual roles.
This is driving demand for basic digital skills, such as the use of information and communication technology, as well as more advanced digital skills for software and data science roles.
Beyond the practical side of manufacturing, the demand for cognitive and meta-cognitive skills such as critical and creative thinking are expected to increase. Meanwhile, social and emotional skills such as empathy, self-efficacy, responsibility, and collaboration, as well as analytical and interpretative skills will be needed to align with trends such as flexible working and as manufacturers become more diverse and inclusive.
Increasing diversity
Skills development and training provide opportunities for manufacturing to overcome its diversity problem. Only 26% of the workforce is female and 13% of the workforce is from ethnic minority groups. That means the benefits of including diverse perspectives in decision-making often are being missed. After all, a more diverse and inclusive culture can increase the likelihood of better business outcomes eight times, a propensity for innovation and agility six times, high performance three times, and double the chances of exceeding financial targets.
Greenification
The decarbonisation of manufacturing is also driving a demand for new approaches to leadership and skills to support the transition to net zero.
As manufacturers push towards producing their goods in a more environmentally sustainable way, they will have to continuously revise and review their workforce and skills strategies to ensure that they have the right skills at the right levels to drive towards net zero emissions.
Almost two-fifths (37%) of manufacturers cite 'greenification' - the introduction of renewable production processes and environmentally friendly practices - as a factor in changing skills needs.
This will include roles and skill sets centred on: resource efficiency, such as carbon accounting and lean manufacturing; the low-carbon economy, such as nuclear and renewable energy generation; and design and innovation to develop sustainable products and electric vehicles.
Leaders will need to be aware and agile to respond to the environmental impacts within the business and the emerging legislation such as mandatory climate disclosures.
Human-centric manufacturing
When you combine the existing and emerging trends above, the clear direction of travel of the next industrial revolution is towards a human-centric, resilient and sustainable approach to manufacturing where people work alongside advanced technology to enhance processes.
On the face of it, this already exists, but the key shift in the future is seeing people as the ends, rather than as the means.
Skills investment and barriers
The good news is that manufacturers are recognising the need to invest in skills.
Make UK research shows that half of manufacturing employers have increased their investment in skills training for production and non-production staff in the last year.
But for SMEs time and financial constraints prevent investment in skills and leadership training, with money being spent on other priorities.
There is also a lack of awareness of skills reform programmes. A CBI survey in 2023 found 4 in 5 of respondents were unaware of key areas of the government's skills agenda, such as the Lifelong Loan Entitlement (LLE).
There are concerns over the relevance and availability of the existing training provision. The skills training landscape generally offers either highly technical or very basic training, with little in between.
The cumulative risk of these barriers, as well as other skills and labour challenges, mean many leaders are less confident to plough ahead with the adoption of digital technology.
Recent Made Smarter research found that 8 out of 10 manufacturers recognised that gaps in their skills and knowledge were potentially impacting on their ability to adopt digital technologies.
This means manufacturers risk missing out on creating opportunities to increase productivity, reduce costs and accelerate innovation, which could have significant effects on competitiveness and growth.
Made Smarter is helping overcome many of these challenges and embracing the opportunities. To see how we can help you, get in touch.