The Made Smarter West Midlands programme has been awarded a further £2.3 million of funding for phase three of the innovative project.
Since its launch in June 2021, its Digital Transformation Specialists have helped manufacturing and engineering SMEs throughout the region to introduce new digital technologies such as AI, advanced robotics, big data and wearable technology to improve their efficiency and productivity.
Coventry and Warwickshire (CW) Growth Hub is leading the scheme alongside fellow support organisations Business Growth West Midlands and Worcestershire, The Marches, and Stoke-on-Trent & Staffordshire Growth Hubs,
on behalf of the West Midlands Combined Authority and the Department for Business and Trade.
CW Growth Hub also works closely with strategic partners WMG, at the University of Warwick, and the Manufacturing Technology Centre (MTC) in Coventry to tap into the expertise of their digital manufacturing specialists.
Lucy Cross has recently joined Made Smarter West Midlands as the Digital Transformation Specialist for Greater Birmingham and Solihull and in this blog, she highlights why she's looking forward to helping even more manufacturing and engineering SMEs to embrace digital technology.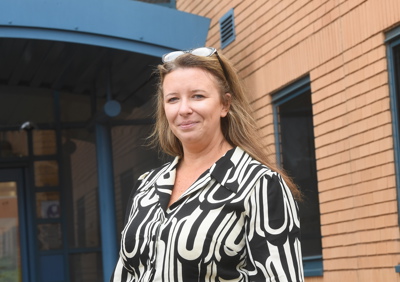 "My career began with The Prince's Trust, supporting young people to start their own business which involved talking them through their business plans and the funding opportunities that were available, which was incredibly rewarding.
"That zest for helping businesses was paramount in my next role when I joined the Black Country Growth Hub as Business Development Manager before I was promoted to Senior Account Manager.
"I worked with SMEs who had turnovers of £1 million plus and helped them with a variety of challenges from staffing to capital issues, and came up with ideas to help them overcome these obstacles".

Lucy Cross, Digital Transformation Specialist
"I worked with local authority partners so that I was aware of all the programmes that were available in the area and Made Smarter West Midlands was very much integral to the digital transformation of manufacturing and engineering businesses in the Black Country.
"I therefore knew a great deal about the programme before I was appointed Digital Transformation Specialist for Greater Birmingham and Solihull.
"I will be honing in on the manufacturing and engineering sector and how these businesses can move forward by introducing digital technology in to their day-to-day operations.
"Businesses interested in joining Made Smarter West Midlands should get in touch so that we can have an initial chat and then, if they are eligible, I will arrange for an independent technology specialist from either the MTC or WMG at the University of Warwick to write a 'digital roadmap' which will suggest digital changes that could be made.
"The service is free and eligible businesses can also apply for a match-funded grant of up to £20,000 towards paying for the digital technology, which has been really welcomed by businesses who have already been involved in the programme.
"That could be anything from new software to a robot, the aim being to help companies improve their productivity through becoming more efficient
and increasing their profits. This benefits the firm and its employees as well as the area's economy.
"A notable aspect of my new job is going to be helping owners and senior management teams to complete the grant application forms, seeing the technology in action and seeing the difference it is making.
"I have already been out and about making appointments to meet businesses and have linked up with the Greater Birmingham Chambers of Commerce and Business Growth West Midlands, so there continues to be a joined-up approach to promote the benefits of Made Smarter West Midlands.
"One of the many lessons learned from Covid is that businesses need to be more resilient and open to change.
"I have worked with businesses that have been established a long time but are frightened of change. To move forward, they need to face their challenges head-on and be comfortable introducing digital technology, which will also help them to be sustainable and meet the Government's net zero targets."
Lucy can be contacted at lucy.cross@cwgrowthhub.co.uk or to register on the programme, please visit www.madesmarter.uk
More News from Made Smarter West Midlands
Case Studies - Our impact as told by our clients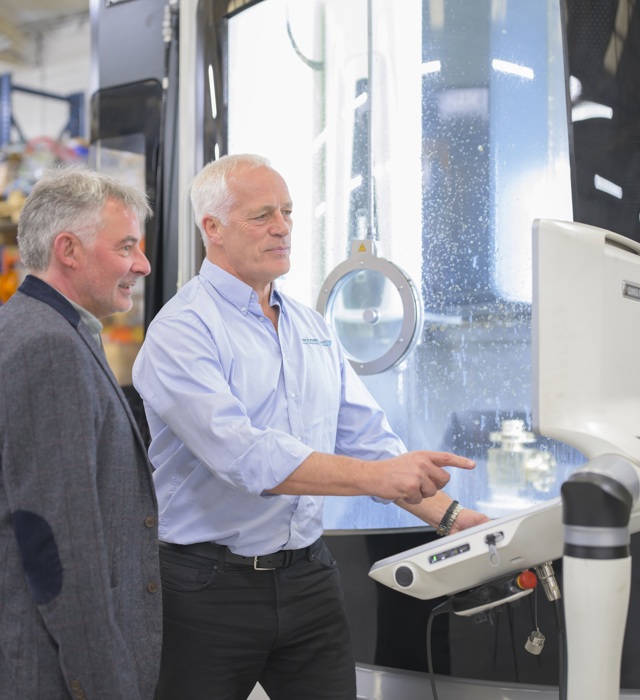 Case Study - Brown and Holmes
Digital inspection system producing quality results for Tamworth manufacturer
A Tamworth specialist manufacturer for the likes of Rolls Royce is looking to expand its team after new quality inspection software installed with the help of Made Smarter West Midlands has boosted its productivity.
Case Study - Brown and Holmes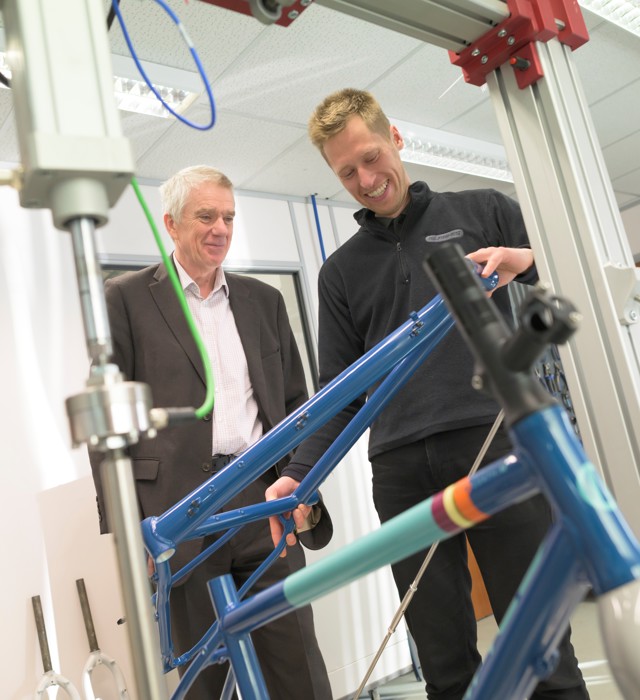 Case Study - Islabikes
Innovative bike manufacturer in Shropshire has gone up a gear after support from Made Smarter West Midlands
The productivity of an innovative bike manufacturer in Shropshire has gone up a gear after support from Made Smarter West Midlands allowed it to develop a new testing lab.
Case Study - Islabikes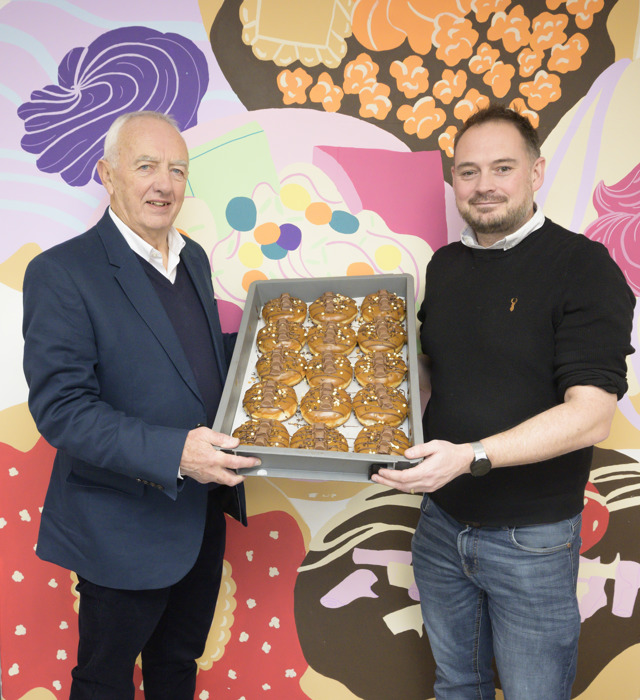 Case Study - Planet Doughnut
Rise in productivity expected at doughnut bakery after Made Smarter support
A doughnut bakery in Shropshire is set to transform its productivity and fuel its future expansion.
Case Study - Planet Doughnut