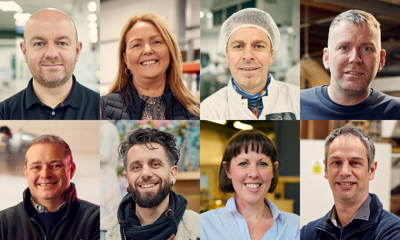 2021 has seen huge advancements in the manufacturing industry – from innovations in technology to record-breaking performance levels for businesses. In fact, we believe that while the pandemic has undoubtedly affected manufacturing, the community as a whole has become more resilient than ever before. 
At Made Smarter, we've been lucky enough to support some of the amazing manufacturing businesses by helping them adopt new digital tools. Given that we're fast approaching 2022, we asked Programme Manager Alain Dilworth to reflect on our highlights and key learnings of the past year.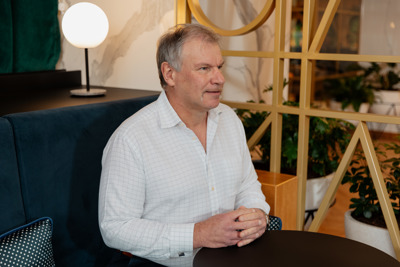 We provided grant funding to our 200th maker 
When we say we've helped secure funding for more than 200 makers, that's only half the story. Since launching the Made Smarter Adoption Pilot, we've engaged with 1,381 manufacturers from every corner of the region. The SMEs we've worked with have secured £4.6m of grant funding for 241 projects, which represents a total investment in digitalisation of £16m including private sector investment. 
Our team has immensely enjoyed working with some of this year's most innovative and inspiring businesses while helping them adopt industrial digital technology. The result? We have a happy team who have created long-term digital strategies and opened themselves up to a world of opportunities. 
The government made another three-year commitment 
Perhaps the achievement that made us most proud this year was the government's announcement that they're committed to supporting both us and the manufacturing industry for the next three years. 
Director of Made Smarter's Adoption Programme Donna Edwards summarised it best: 
"Over the last three years, we've worked extremely hard to drive digital technology use among makers across the North West. We've helped to support 241 SMEs in the region, providing support, advice and grant funding to enable them to start their digital transformation.  
"With this specialist support to rely on, businesses can select the right approach, level of investment and tools to grow their business faster. They play a crucial role in creating new, high-value jobs and strengthening UK manufacturing as a result.  
"We've seen tremendous success since we launched Made Smarter, with makers we've supported reporting growth, productivity and efficiency gains, as well as an upskilled workforce. We're also helping the UK grow sustainably and reach its ambitious aim of net zero greenhouse gases by 2050. I'm looking forward to what the next three years will hold." 
We've been making headlines… 
One of our aims for 2021 was to contribute more to industry conversation, and a key way we did that this year was by writing thought-pieces on our own site and for sector magazines. One that particularly stands out was written by Industrial Digital Technology Adviser Will Kinghorn, who produced an insightful article on robotics (see page 20 - EE Times Europe Magazine - November 2021 - EE Times Europe) for EE Times Europe. 
These guides have been incredibly well-received and cover a variety of subsectors including food and drink and chemicals, as well as topics such as the importance of promoting diversity and inclusion. By writing about these issues, we hope to encourage our network to take a closer look at how they move forward. 
Likewise, we've been creating case studies that highlight some makers who have done extraordinary things with digital technology. Examples include Blease Engineering with their investment in data and systems integration, Starlight Bedrooms with their use of inspection technology, and Visual Architects with their digital road-mapping. 
Case studies play a vital role in promoting the importance of our work – namely, that digitalisation benefits us all. Not only does it strengthen the UK's manufacturing ecosystem, but it can also lead to reduced carbon emissions and a brighter future for society at large. We're thrilled that this message has been reaching new audiences. 
…and hosting the conversation 
While I'm pleased to see the industry talking about Made Smarter, we've also relished seeing other manufacturing leaders discuss the future. Nothing shows the strength of this sector better than events like Digital Manufacturing Week which took place this year in Liverpool. Our team have been busy working across the regions to provide local advice and support. 
There, we were able to join other industry heavyweights in forecasting where the sector was headed. In some cases, we were even leading the conversation. For example, I was immensely proud to see Donna Edwards run a panel in November at COP26, which featured high-profile, global industry leaders and innovators. 
Even just visiting our clients on-site to talk through the latest changes in manufacturing has helped us better understand their challenges, and how we can help the industry at large by solving them. 
We're helping create the next generation of leaders 
A crucial element of our support to manufacturers is our internship programme. In 2021, clients have really benefitted from having these digital natives working in their businesses on a variety of technology adoption projects. What's more, the performance of these interns has been so incredible that a high percentage of them transitioned into full-time employment in the businesses they helped – a brilliant outcome for both parties. 
In addition, we've also been preparing for the next cohorts of our Leadership Programme. This is a course delivered by leading digital experts and academics at Lancaster University Management School. It's designed for full-time working professionals and runs over six months to help manufacturers build a clear digital strategy. 
It's been fantastic to hear such positive feedback from last year's group, and we look forward to continuing to support them along their digital transformation journey.  
The programme is extremely beneficial in not only helping individuals develop their leadership capability but it also enables them to develop their digitalisation strategy using a range of tools and techniques which then sets their businesses up for the future.

Helen Wilkinson, Leadership Programme Manager from Lancaster University Management School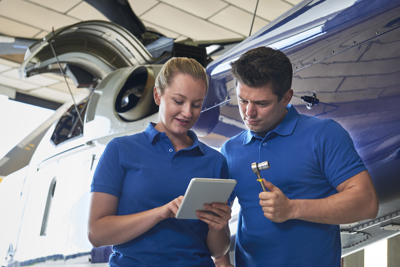 Join us as we look forward to 2022 
As 2021 draws to an end, we'd also like to thank everyone who has supported Made Smarter these past 12 months. We're incredibly grateful to have been able to work with the manufacturers that we do. It's our hope to carry this trend on and grow the Made Smarter movement for the next three years.  
If you'd like to know more about how you could benefit from our different types of support, get in touch with the Made Smarter team today.