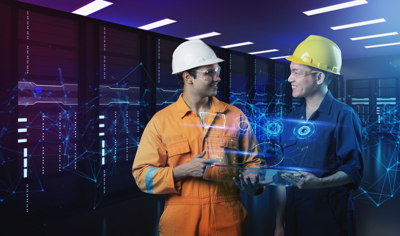 4G fuelled mass adoption of mobile internet and digitised our social life; 5G is set to do the same for industrial business use cases. 5G is not a technology of tomorrow, it's the here and now with mobile network operators already beginning the roll-out of 5G: now is the time for manufacturers to seize the opportunities and lead the way for industrial digitalisation. 
5G technology brings far more than extra bandwidth, it is a step-change for manufacturers. Innovation is crucial for industrial digitalisation to happen and adopting the next generation of transformative digital technologies will lower costs, grow margins, increase quality, reduce time to market and greatly improve delivery times. It will also enable new business models and help to deliver new services for customers. 
Written for and with the UK manufacturing industry, Made in 5G fuses Digital Catapult's 5G expertise with insight from manufacturing executives alongside the 5G in Manufacturing Working Group. The publication gives an overview of key 5G capabilities, addresses how 5G can enable manufacturing use cases across three scenarios: on-site and in-factory production optimisation; monitoring and management of goods across the supply chain, and product in-service maintenance and end of life management. The paper further identifies and reviews barriers to 5G adoption, It concludes with a set of recommendations for actions manufacturers can take immediately. 
Source: https://www.digicatapult.org.uk/news-and-insights/publication/made-in-5g-a-step-change-for-manufacturers
Download the publication