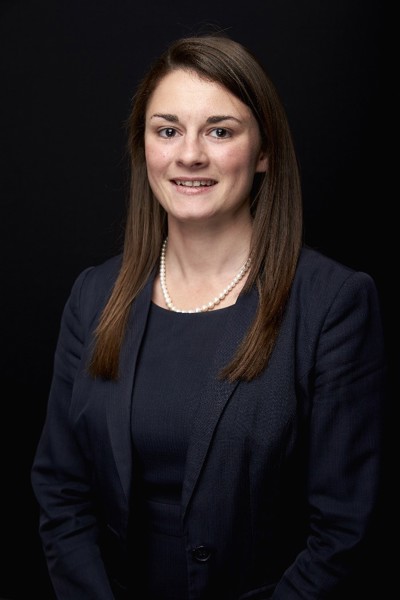 Manufacturing businesses have an opportunity to see first-hand the benefits of adopting digital technology at an event in Shropshire.
Make UK and Made Smarter West Midlands have organised a digital factory tour at iconsys' Technology Hub in Stafford Park 16, Telford.
Five speakers will present at the event between 1pm and 4.30pm on Thursday, February 16 to give business owners and senior managers an opportunity to learn more about automation and the potential benefits of adopting digital technology as well as watch an automated robot in action.
Charlotte Horobin, Region Director, Midlands & East of England, Make UK, will give an update on 'Innovation Insights' before Andy Bunce, Sales Director at iconsys, will provide an overview of the business – one of the leading UK power and automation solutions provider and systems integrator.
He will be followed by Barry Jones, Digital Transformation Specialist for Made Smarter in Shropshire, who will outline the business support available from the programme which helps SMEs in the manufacturing and engineering sectors utilise new digital technology and equip them for the future.
There will then be a behind-the-scenes tour of the start-of-the-art facility to showcase an autonomous mobile robot where Lisa Brewer, Manufacturing Project Support & Account Manager at the Smart Manufacturing Data Hub, and Paul Milne, Deputy Director of SME Engagement at the Warwick Manufacturing Group, will demonstrate the digital technology.
Charlotte Horobin, Region Director, Midlands & East of England, Make UK, said: "We are excited to share the market leading expertise that iconsys has in automation with the wider manufacturing community.
"It is great that we are able to share their new factory, a cathedral of industry, to explore how the adoption of digital technology can lead to higher productivity, efficiency and quality.
"We are also delighted to be supported by Made Smarter, a funded programme of support for SMEs available across parts of England, to harness the power of digital technology to ensure that manufacturers are indeed able to successfully step forward into the fourth industrial revolution."
Made Smarter was launched in the West Midlands in 2021, and has been led by Coventry and Warwickshire Local Enterprise Partnership (CWLEP) Growth Hub with its fellow Growth Hubs in Greater Birmingham and Solihull, the Black Country, Worcestershire, The Marches, and Stoke-on-Trent and Staffordshire on behalf of the West Midlands Combined Authority and the Department for Business, Energy and Industrial Strategy (BEIS).
The Growth Hubs work alongside strategic partners WMG, at the University of Warwick, and the Manufacturing Technology Centre (MTC) in Coventry to provide expert advice to businesses.
Since Made Smarter was launched in the region, it has supported over 250 businesses with advice on how to improve their productivity through adopting digital technology, which has generated millions in GVA.
Craig Humphrey, Managing Director of the CWLEP Growth Hub, said this was a fantastic opportunity for manufacturers to network, develop new business contacts, share ideas and best practice.
He added: "Digital technology is transforming manufacturing businesses because of its commercial benefits and Made Smarter West Midlands is helping firms to access match-funded grants to implement new technology.
"This digital factory tour is a great opportunity for those interested in adopting digital technology or hearing from industry leaders about best practice to further understand its capabilities and the benefits it will bring to improve productivity."
Nick Darrall, Managing Director of iconsys, added: "This is set to be a great networking event by all accounts and one we're looking forward to hosting alongside Make UK and Made Smarter. 
"Opening up our purpose-built smart building, Technology Hub, to the manufacturing community will enable us to showcase how our truly Smart building incorporates the latest, advanced and collaborative cloud-based infrastructure software to create a superior and well-connected working environment. 
"iconsys is one of the UK's leading independent automation solutions provider and systems integrators. Our vision is to lead our customers into the digital era through close working partnerships built on trust, and we look forward to demonstrating how the adoption of digital technology can improve productivity, reliability and safety."