For The Makers
Whatever you make, make it smarter.
Are you a crafter, maker, or manufacturer looking to accelerate your growth?
We understand that adopting new technology can be daunting, and that's why we support you throughout your journey to digitalisation, whatever stage you are currently at, Made Smarter can help.


Through expert advice from Made Smarter, Visual Architects received digital technology funding that reduced their outsourced production by 70%.
Lefteris Angelidis

Managing Director, Visual Architects

"The rocket fuel we needed to create a digital roadmap, invest in new technology and embed employee skills."


Through trusted tech advice from Made Smarter, Lynn Lloyd Soft furnishings were able to use time more efficiently and increase production.
Lynn Lloyd

Managing Director, Lynn Lloyd Soft Furnishings

"The new system has streamlined our making process which has allowed us to track orders and move them through the factory with ease."


Through technical expertise from Made Smarter, Bindatex received technology funding that reduced manufacturing lead time by 25%.
Christopher Lever

Managing Director, Bindatex

"Made Smarter has been transformational for us, developing a digital strategy and investing in technology to give us better process control."


Through workforce development training from Made Smarter, Arden Dies developed effective leadership strategies to manage digital change.
Sarah Poynter

Operations Manager, Arden Dies

"Our digital interns have helped us with guidance, support, and advice around new technologies, materials, and processes that we didn't know about."


Through leadership advice from Made Smarter, Starlight bedrooms identified opportunities for productivity gains & created new jobs.
Rob Langford

Operations Director, Starlight Bedrooms

"The advice, support and expertise we've received has given us the confidence to invest in digital tools & technology."


Through workforce advice & training from Made Smarter, The Bury Black Pudding Company unleashed the capabilities of digital manufacturing.
Richard Morris

Managing Director, The Bury Black Pudding Company

"Introducing technology has given us clearer production visibility and freed up our people to do higher-value, more rewarding jobs."

Through organisational workforce development support from Made Smarter, Crystal Doors accessed digital interns to mentor & enable organisational change.
Richard Hagan

Managing Director, Crystal Doors

"Bringing in a digital intern has doubled the pace of our transformation and been incredible for our project."


Through leadership advice from Made Smarter, Atec Engineering Solutions recruited a digital intern that helped optimise production lead time, boosting manufacturing revenue.
John Bowden

Managing Director, Atec Engineering Solutions

"The digital roadmap helped us understand how small process changes can make a big difference to our business."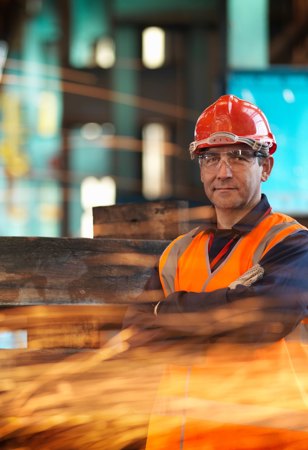 What are the benefits of digital technology?
The possibilities are endless with digital tech. Whatever problem you're facing, or whatever goal you're working towards, Made Smarter can find a smarter solution.

We can help you to leverage the power of these tools. The manufacturers of tomorrow use technology to streamline their processes. They are faster, more responsive, and more efficient. Ultimately, they make better products for less. Made Smarter helps you secure this competitive edge.
If you spend most of your days trying to resolve reoccurring issues such as machine downtime, meeting customer demand, manual tasks causing delays and lack of the right data to support decisions – technology could be the solution. There are so many benefits that investment in technology can bring to your business.
Start Your Journey
Improve capacity
Maximise efficiency
Reduce lead times
Increase profits
Upskill employees
Find out if you are eligible for up to 50% funding