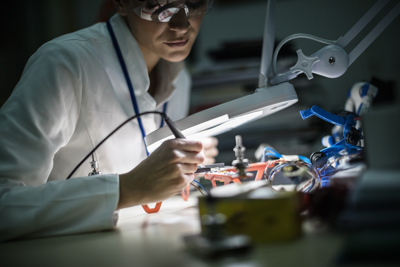 We understand that adopting new technology can be daunting but we can support you throughout your journey to digitalisation. 
Are you a manufacturer looking to accelerate the growth of your business but struggling to understand the best route forward?
We can support you with:
The Made Smarter Technology adoption programme is currently delivering advice, support and funding to  SME manufacturers based in the North East, North West England, West Midlands, West of England and Yorkshire & Humber regions. In the future, we anticipate technology adoption will be available in wider regions across the UK.
Register your manufacturing business today
With other food producers cutting ranges to focus on volume, customers are looking for alternatives, which has created an opportunity for us. Orders from all areas of the business have increased, which means we are producing more. There is no doubt that without investing when we did, in the way that we did, with the help from Made Smarter, we would not be able to cope with this unprecedented increase in demand.

Patrick Mroczak, Co-Founder and CEO of NutreeLife
Support available for your business